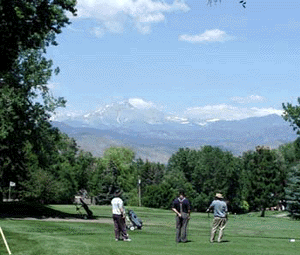 About Longmont
Named an "All-America City" in 2006, Longmont has twice made Money Magazine's list of the Top 100 Best Places to Live. Located 37 miles northwest of the Denver-metro area, Longmont (population 84,000+) is centrally located between Boulder and Ft. Collins. The city features beautiful views of the Rocky Mountains along with Colorado's notorious 300+ days of sunshine.
Longmont offers small-town charm coupled with the conveniences of a growing community. In it's annual crime rankings report for 2010-2011, CQ Press ranked Longmont the second safest city in Colorado and the 53rd safest city in the nation. The city boasts 1,500 acres of parks and open space and offers a wide variety of cultural events. In the summer, stroll along main street during ArtWalk or listen to some great music during the annual Rhythm on the River festival. In the summer and fall, enjoy the Boulder County Farmer's Market where you can purchase produce and products grown from the local farms. In the winter, go ice skating at the Roosevelt Pavilion.
In the future, Longmont will be connected to the Boulder and Denver areas via FasTracks, a 41-mile commuter rail corridor ending at Denver's Union Station.