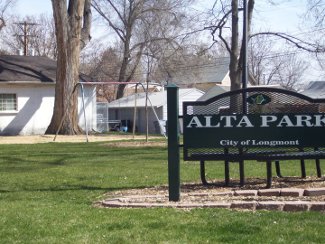 About Old North Longmont
Old North Longmont is currently part of a revitalization project (pdf) with the city. Plans include improvements to Alta Park, including the addition of a picnic shelter and a community garden. The neighborhood even has it's own Facebook page, which is the source of the photo to the left.
Originally its own "town", North Longmont was founded in 1903 and annexed into the city in 1913. The neighborhood is conveniently located just West of historic Main Street, and is close to many of Longmont's parks and ammenities. Mountain View Elementary, Long's Peak Middle School and Longmont High School are the St. Vrain Valley schools that service this area.